As business leaders struggle to find solutions to address the issues of top line revenue growth, increased profitability and operational efficiencies, they face shortages of capital and competent human resources. Corporate entities are starving for guidance, strategic vision and a methodology that is sustainable.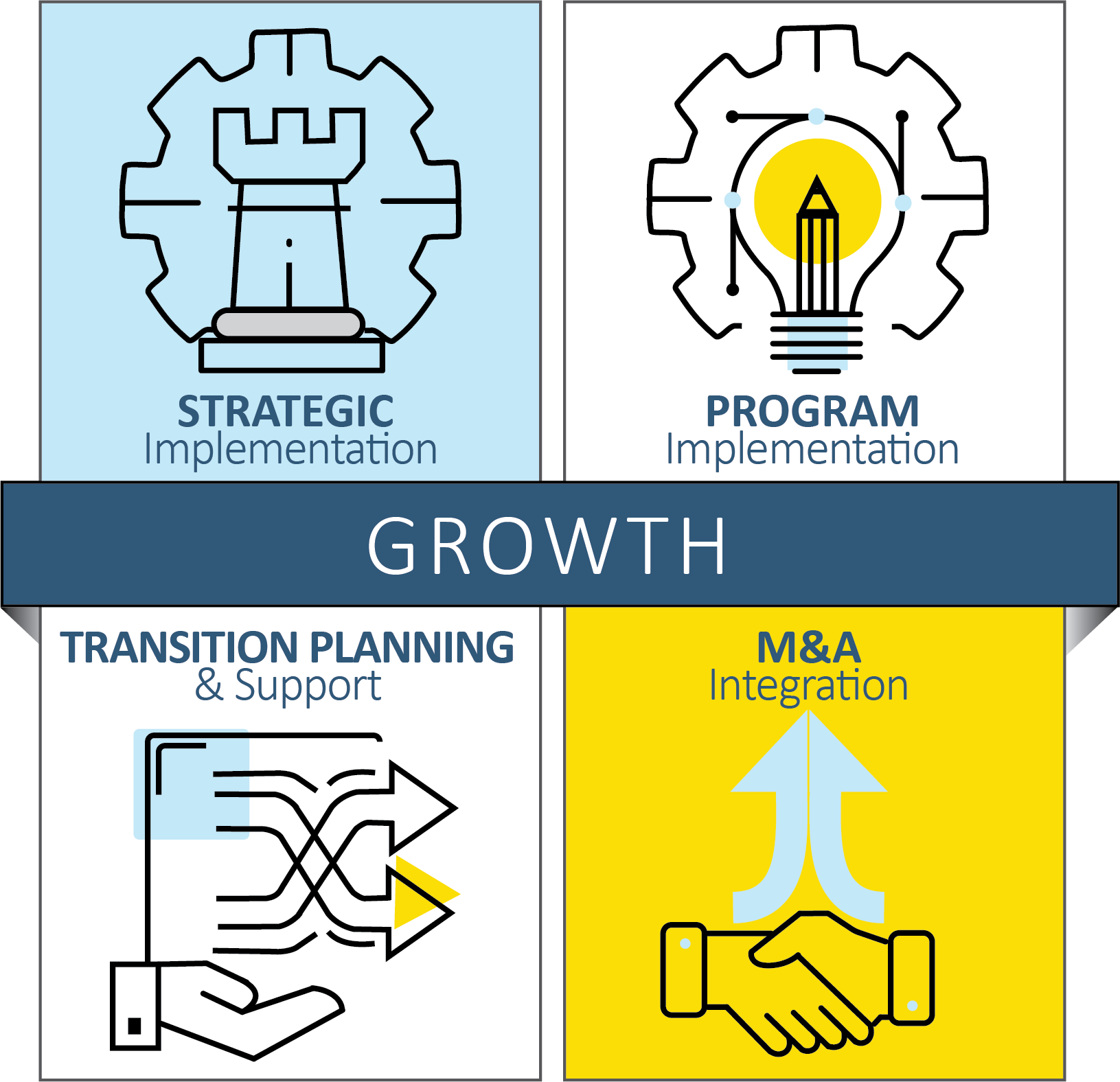 Companies are constantly looking for ways to broaden their value proposition to bring increase revenue. The Plan Consulting Group will provide strategy development, program execution and a tool set for companies to broaden their selling strategy with tangible financial impact and measurable performance. Our deliverable's are designed to provide clients with a demonstrated process, validated with customers and supported by TPCG.
Following a merger, management is under intense pressure to address challenges such as defining integration priorities and quickly identifying and capturing synergies.
In addition, special attention has to be paid to addressing cultural change and controlling business risk in the new organization.
PRODUCT & MARKET DEVELOPMENT
TPCG provides the strategic bridge for corporations in launches & service expansion by focusing squarely on the strategy and process required to deliver an execution plan that drives revenue growth.
The Plan Consulting Group provides clients with a strategy and process framework to look holistically at their value chain and explore possibilities for collaboration within their channel. We focus on searching out multiple channel partners who bring collaborative capability and revenue multiplication opportunity to our clients. We lead the strategy development and market investigation process and provide clients with new revenue options.
The Plan Consulting Group helps corporate clients develop and implement strategies around minority programs and community development. TPCG also works with XBE organizations to develop business process and organizational capabilities to fulfill their clients expectations, grow and prosper.
The Growth practice directly supports companies' needs to expand products, markets and penetration all in the effort to improve profitability. The objective is to compress sales timelines, create incremental growth and minimize risk. Through a comprehensive approach utilizing the multiple resources and tools, the approach provides several benefits to our clients:
Develop & execute plans that define key indicators and assigns responsibility to the accountable party

Leverage the internal and external resources to balance the requirements

Organize and track the work product to promote collaboration and retention

Facilitate updates and KPI tracking to demonstrate success
Define the work tracks and the drivers to measure process along the way

Deploy the communication plans to ensure engagement of the entire team

Monitoring performance data for a more robust and sustainable delivery model